The Signal Hill Speed Run movie Fundraiser Marcus Rietema. One time only showing of this downhill skateboard documentary.
The Signal Hill Speed Run was the world's first downhill skateboard race. Racers competed for a prize that wouldn't even cover their medical expenses. 2013 Documentary, narrated by Ben Harper, 87 minutes.
Directed By Mike Horelick and Jon Carnoy
Marcus Rietema
https://www.facebook.com/events/429874483782161/
Thanks to the support and help of TC, Jordan and the crew at the Santa Cruz Boardroom on 825 41st Ave, Santa Cruz, CA 95062 (831) 464-2500. Check out their store before the movie lots of skateboard history and downhill stuff.
Thank you to Scott at The Nick at their Aptos Location. Directions: 122 Rancho Del Mar. 95003 Aptos (No passes.) $10.00 at the door coverage. 831.688.6541 Please do not bring any food or drink in with you. We will have raffle tickets for Skateboards and swag. We will have a questions and answer segment at the end of the movie. Speakers: OG Santa Cruz Skateboard Team riders John Hutson, Michael Goldman, Jamie Hart, Cliff Coleman, Jack Smith, and others to be confirmed.
Thank you! Mike Horelick and Jon Carnoy
Raffle prizes. Complete Special Santa Cruz Skateboard from the Santa Cruz Boardroom, Bahne skateboard deck, SUP Surf Shack rental for two, Marianne's Ice Cream gift certificates new Aptos Location opening soon, Socksmith Socks, old school shoes $50.00 gift certificate...and more.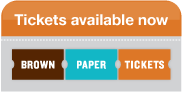 Close places to grab food walking distance. Park near theater. Local Food
Sofia's Taqueria Close to Aptos Cinema's 831-688-1417 11:00am – 8:30pm
Erik's Deli 102 Rancho Del Mar Aptos, CA 95003 (831) 688-5656 10am-9pm
Burger 7941 Soquel Drive, Aptos, CA 95003 if you go order your drink first at the bar and order your food there to otherwise you have to get in two lines, food is good. Showtime Pizzeria 98 Rancho Del Mar, Aptos, CA 95003 (831) 662-3362
Aptos Pizza 7945 Soquel Dr. Aptos, CA 95003 831-688-4030
burger 7941 Soquel Drive, Aptos, CA 95003 831.662.2811 across the street
7957 Soquel Dr, Aptos, CA 95003 831) 688-3690
Kauboi Sushi and Grill with full bar. 8017 Soquel Drive Aptos, CA 95003 831.661.0449